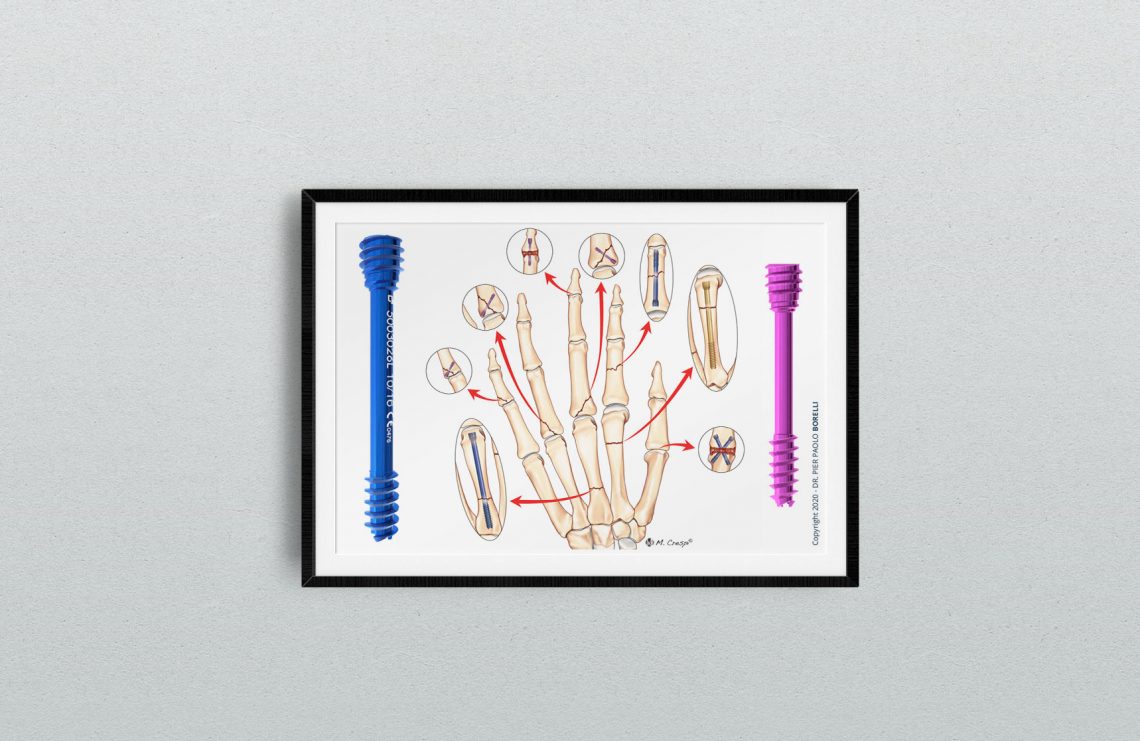 References
1) Minimally Invasive Fixation of Fractures of the Phalanges and Metacarpals with Intramedullary cannulated Headless Compression Screws. del Pinal F, Moraleda E, San Ruas J, De Piero GH, Cerezal L. J Hand Surg Am. 2015 
2) Intramedullary headless screw fixation for fractures of the proximal and middle phalanges in the digits of the hand: a review of 31 consecutive fractures. Giesen T, Gazzola R, Poggetti A, Giovanoli P, Calcagni M. J Hand Surg Eur Vol. 2016 Sep. 
3 ) Treatment of proximal phalangeal fractures with an antegrade intramedullary screw: a cadaver study. Borbas P, Dreu M, Poggetti A, Calcagni M, Giesen T. J Hand Surg Eur Vol. 2016 Sep.
4) Percutaneous Intramedullary Headless Screw Fixation and Wide-Awake Anesthesia to Treat Metacarpal Fractures: Early Results in 25 Patients. Poggetti A, Nucci AM, Giesen T, Calcagni M, Marchetti S, Lisanti M. J Hand Microsurg. 2018 Apr
5) Percutaneous headless screws and wide-awake anesthesia to fix metacarpal and phalangeal fractures: outcomes of the first 56 cases. Nucci AM, Del Chiaro A, Addevico F, Raspanti A, Poggetti A. J Biol Regul Homeost Agents. 2018 Nov-Dec.
6) Comparison of low-profile locking plate fixation versus antegrade intramedullary nailing for unstable metacarpal shaft fractures. A prospective comparative study. Poggetti A. Injury. 2020 Apr.
Other indications for screw fixation in the hand